I Got Back Into Modeling!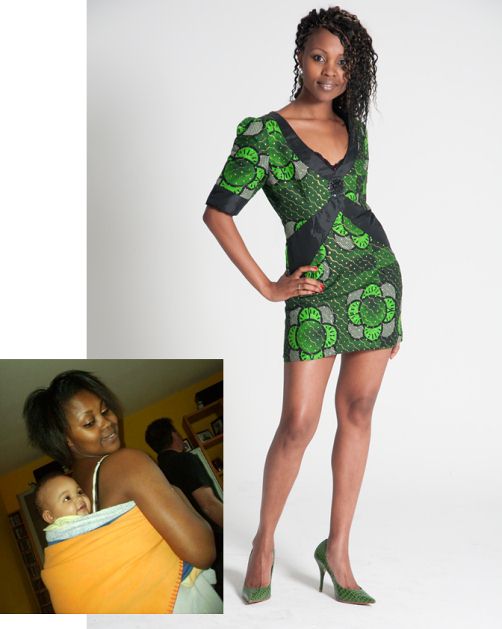 Hello Adrian,
I used to refuse to take full length pics last year, but now am super confident! I was 79kg (or 177 lbs.) last year after my second baby and …Read More was miserable ! I was never a big girl , but that made me feel sooo unattractive and uncomfortable.

I refused to let my hubby see my lumpy cellulite thighs and fat tummy. I was so desperate that I googled and landed on your website. I was so excited that you were giving free Dvds !!

I live in Germany, and far from South Africa where I come from ! I worked out at home, and was determined to keep the fat off for good. After losing 21kg (almost 50 lbs.!)…



I'm now 57kg (or 127 lbs.) and still losing!



I got back to what I love… modelling part time, I get to be told how young I look & At 33, this is the best news ever !!

My goal now is just to lose more body fat, for I dream of becoming a Sports model !!! Why not?? Thank you soooo much for your work, God bless ( from the end of the world )
Kind Regards,
Nozibele Meindl
NowLoss.com advanced my modeling career!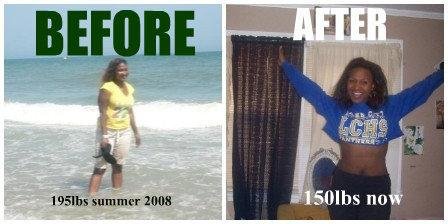 Her Modeling Pics…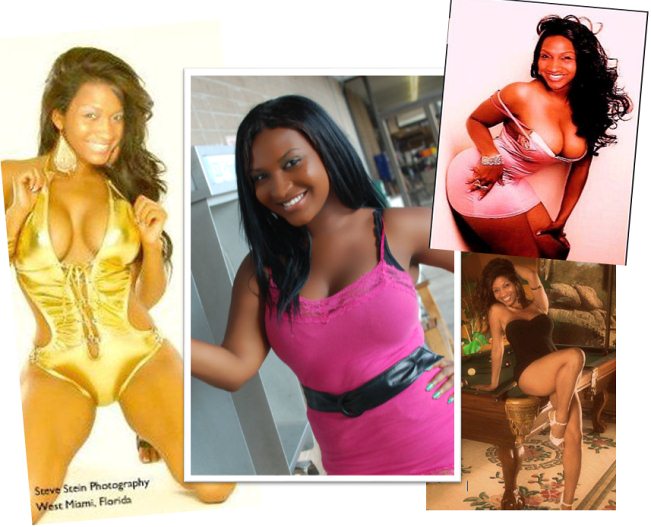 Dear Mr. Bryant,
Thanks so much for your system. I have lost weight by following your simple and quick programs 5 days out the week. I have a smaller and tighter waist, curvier and muscular thighs and calves. I even look great in a mini skirt and shorts, I HAVE NO CELLULITE NOW!
I was a lousy 195lb and am now at 155, the same as I was in high school. I combined your…Read More workout program with a balanced diet, plenty of water to keep me full and I ate only fruits between meals, dietary TV dinners and fruits and protein bars, also hearty soul food and chef salads to make eating fun all while losing weight.

When I wanted to get a butt, I did your KIM KARDASHIAN workout. I felt it working my booty the 1st day I tried and each day I did it I felt my butt being lifted, I then added weights. My jeans fit so great and I love looking in the mirror at my back view.

I have used your program because it helped me win pageants and advanced in my modeling career. THANKS SO MUCH! YOU ARE SUCH AN INSPIRATION
Renita, South Carolina
See Renita's other success story about getting a sexy butt!
I Got the Butt I Want
The exercises I use is the weighted butt bridge, weighted hip thrust, elevated lunges & barbell squats as told here and I use 70lbs for all exercises and 5 sets of 8 for all.
I also used your 7 minute video on slimmer thighs and do that 3 times a week.
That is not my whole exercise routine. It would be too much to put in lol but that is how i used NowLoss.com and ive shared it with so many people. Its so organized and covers everything u need to know to get the body you want.‬
Jenna Allure
Model Pamela Hermosura uses NowLoss.com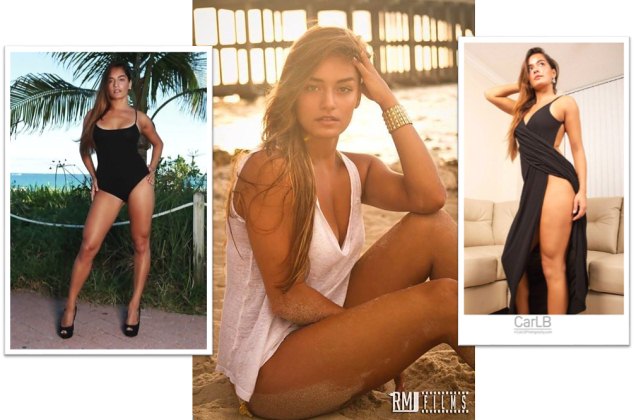 I'm a fitness trainer so I was never fat at all but I came to NowLoss.com in search of a bigger butt and at first I thought it would take me at least 1-2 years to get a bigger butt while doing 6 butt exercises each workout and Adrian totally changed my thinking on that.
He put me on his Butt workout A plan and told me I only needed ONE-to-TWO exercises per workout ONLY 1-to-2 times per week and to expect a change in my butt every 2-to-4 weeks. So excited, so motivated! Can't wait to get that apple behind – LOL
She looked good but wanted to look Awesome…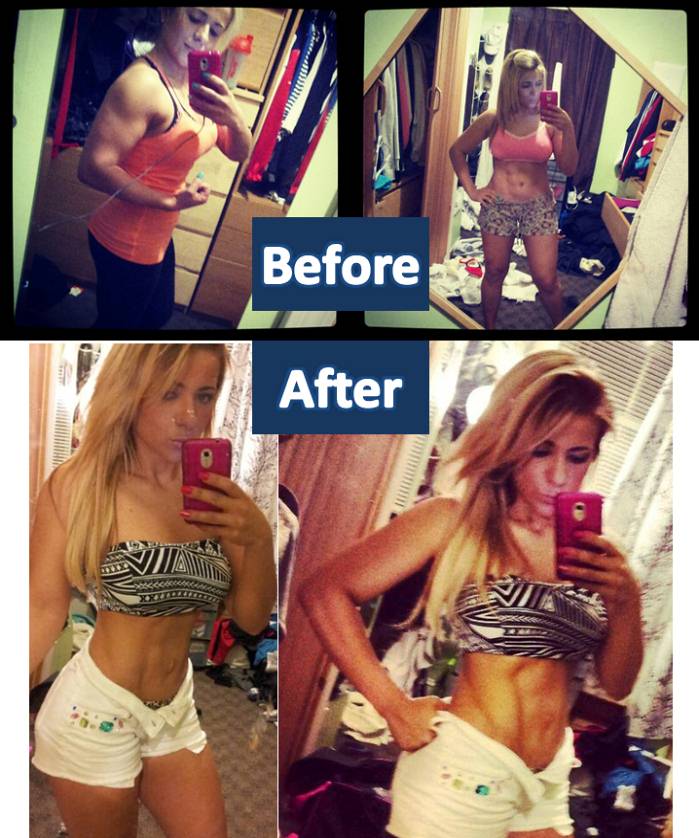 I eat 100%healthier.
I weigh 115 pounds after losing 20 pounds & tonining up.
I used this plan and these rules to help me get there.
Marlene Paiva
My Butt Looks Really Good Now…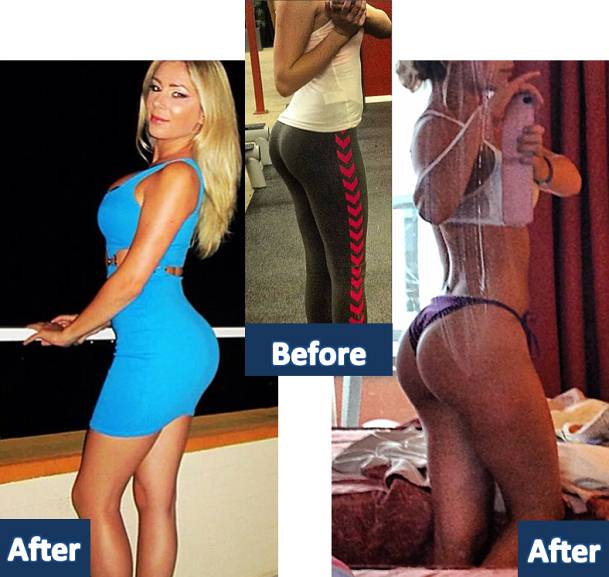 Go to Tindra's Instagram to see more of the results she got with squats and this diet tool I gave her.
Thanks so much
Tindra Isabell
This model got a much slimmer waist…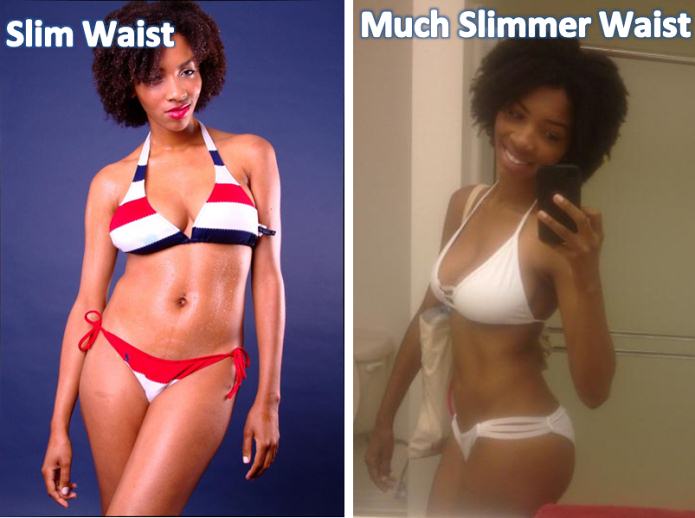 Hi Adrian.
I've been reading nowloss for years. I really appreciate the time and effort you put in and that you respond to every comment. I fall off and on the fitness wagon but this is me now… Literally the smallest my waist has ever been.
Model Alyson Pink
I have a contract for ford models now!
Hey I just wanted to say thank you so much I needed to loose 15 pounds to be a model im from Florida and your workouts are all the best I tried everything and you seriously have everything and the best your an inspiration and your better then any celeb workout i tried and your advice is amazing.
I have a contract for ford models now and i just wanted to say thank you i even dont go on my youtube account at all but i had to log in to tell you that Im always going to stick your routines and i hope more people out there can realize what your doing is way better then? most things out there im spreading the word!
Kimigrove - a Youtube user