4 Steps To Lose 20 Pounds In 3-to-4 Weeks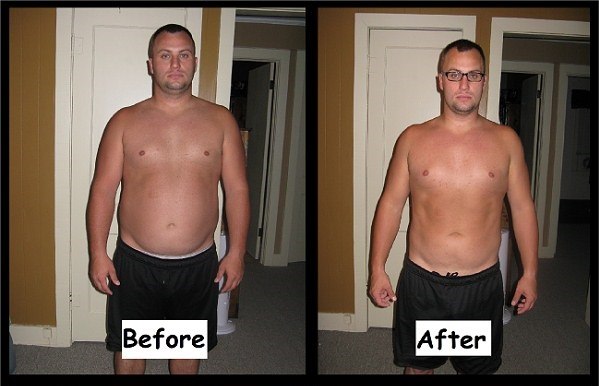 Dale lost 22 lbs. in 3 weeks
following these 4 steps
READ THIS FIRST
This is an emergency weight loss plan & not a permanent weight loss plan because it's not easily sustainable for long periods of time so…
Only use this plan if you're planning on losing weight for your wedding, reunion, vacation, trip to the beach, to make a weight class, to get a job or etc.
Please Note: If you're more than 30-to-50 lbs. overweight you'll lose your 1st 20 pounds just as fast within 3-to-6 weeks with any of the permanent weight loss plans here
1. Eat UP To 4 Meals a Day
Optional: Eat your meals based on an Intermittent fasting schedule to lose weight even faster.
Eat your meals whenever you want but you may want to eat them 2-to-4 hours apart.
It's okay if you only eat 1,2 or 3 meals a day as long as you don't go over 4 meals a day.
2. Eat at least 2 raw fruits &/or vegetables before each meal
For example: You can eat 2 carrots, an apple & a stick of

celery or any combination of fruits & vegetables and doing this helps you lose weight fast because…
Eating raw fruits and veggies fills you up quicker Killing your hunger & cravings which means you'll be able to eat a lot less (and lose weight much faster) without getting too hungry &…
Fruit juices DO NOT Count & will not help you lose weight because they're high in sugar that makes you gain weight after increasing your appetite & has no fiber to kill your appetite but…
You can drink at least 8oz. of vegetable juice or V8 before your meals instead of eating 2 raw fruits and/or vegetables before each meal.
Hello Adrian, this is my fourth day on this diet & I look great. I am really happy. When taking veggies & fruits i am so full. thank you for you diet!Rose
Quick Tip: You could also drink at least 8 oz. of water with your raw fruits & veggies to really kill your hunger.
Highly recommended before meals: Apples, Broccoli, Green Bananas, Carrots, Peaches, and/or V8 juice.
3. Eat a 0-to-300 calorie meal after eating your raw fruits & veggies so…
You're going to eat 0-to-300 more calories of anything you want based on how hungry you are as long as don't eat more than 300 calories at each meal after you follow Step 2 &…
It's best that you get a majority of your 0-to-300 calories from these weight loss foods and/or weight loss drinks
The main reason you'll lose 20 pounds so fast is because you're eating less than 1200 calories everyday not counting the fruits & veggies that allows you to eat as little as possible without getting hungry.
4. Follow 1 of These 4 Workout Plans
Tip: Use Fat burners like Green Coffee, Garcinia Cambogia, Green Tea, Lipo-6 or Hydroxycut before your workouts to give you more energy to workout longer & harder to burn even more fat as you workout.
Click photos to do a workout
Home Workouts (No Equipment Needed)

Workouts On Machines

More Workouts (Some Equipment Needed)

Printable Workout Routines

Popular Workouts
So To Lose 20 Lbs. In 3-to-4 Weeks…
You'll eat up to 4 meals a day & you can optionally use an intermittent fasting schedule to lose weight faster.
You'll eat 2 RAW fruits &/or veggies before each meal OR simply drink at least 8oz of V8 & then…
You'll eat a 0-to-300 calorie meal.
Has This Actually Worked For Anybody?
I lost 22 pounds in just over 3 weeks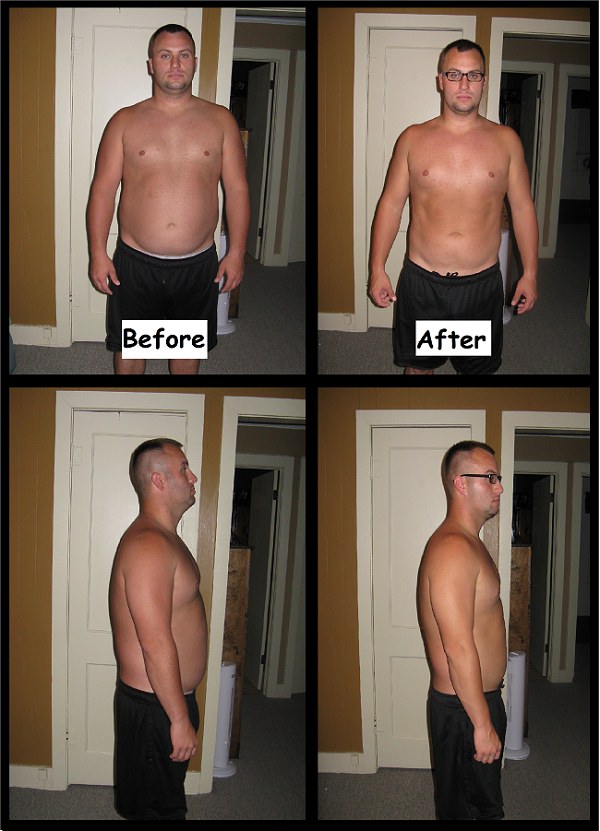 Adrian,
I did the lose 20 lbs in 3-4 weeks program to make weight for my military weight in and I lost 22 1bs in just over 3 weeks. Thanks for helping me make my weigh in!
To me These aren't that impressive but I am proud that I did it in 23/24 days! Feel free to use them if you like, hope to look better in a few months, thanks for the advice on my new plan, and for being so generous with your knowledge.
Sincerely,
Dale Mathis
She Looked Great On Her Wedding Day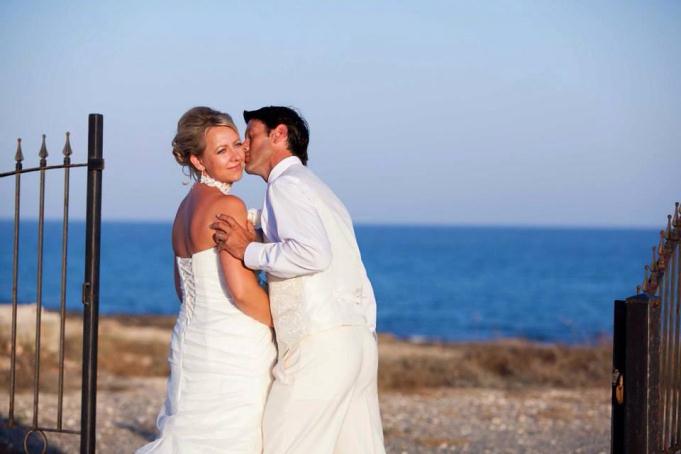 Hi Adrian!!!!
Wedding over now & thanks to your motivation I was able to lose a stone (14 pounds) and was much more relaxed with my body shape on my holiday & wedding day.
I think your amazing & will always refer to you as "my personal trainer" : ) thank you.
Helen Haddock
I followed the steps of how to lose 20 pounds in 2-3 weeks. So far in 40 days I have lost 30 pounds. It really works. Follow the steps and enjoy your new look!Michael Ritenour
Adrian, I have been following this plan for a week now and lost 9 lbs! Angela | 03/23/2009
I'm 27 yrs old and 5'6 in height. I was 190lbs. I read your article so i followed it. Now, im 169lbs!! I lost 2 inches also from my waist and my wife is so happy. Simon from the Philippines
I hAVE lOST 30 pOUNDS (I USED TO WEIGHT 210LBS. NOW I WEIGHT 180 LBS.) DOING THIS PLAN & FoLLOWING STEP BY STEP IT REALLY WORKS MY FRIENDS YOU JUST NEEd TO SACRIFICE YOUR SELF BY DOING EXERCISE At LEAST 2 TIMES A WEEK. THANK YOU SO MUCH TO THE CREATOR OF THIS PAGE. YOUR SAVING MY LIFE FRIEND. tHANK YOU. MiGUEl | 2/5/2009
Mostly I wanted to say thank you for creating this site. I can't believe how easy this is to do! I've already lost 5 lbs in just 5 days and my brand new jeans are feeling a little loose. My determination is now coupled with extra motivation after seeing these initial results. THANK YOU SO MUCH! Nicole | 09/10/2009
I'm down 10 lbs in 2 weeks by using this diet. I'm feeling 100 times better about myself. I have more energy, and i'm seeing real results. Thank you so much! Nikki | 8/25/2009
You are just too good !! it has been 2 weeks since i started ur plan & I already lost 7lbs …its awesome thanx a million for ur site ! Sarah | 10/15/2009
Frequently Asked Questions
Will this work for me & How much weight will I lose doing all of this?

The amount of weight you lose and how fast you lose it doing this plan mainly depends on how overweight you are so the more overweight you are = the more weight you'll lose in 3-to-4 weeks on this plan and a good rule of thumb to follow is this…

If you're less than 20 lbs. overweight (you should be doing this weight loss plan here instead) because it may take longer than 4 weeks to lose your last 20 lbs. on this plan and…
If you're more than 20 lbs. overweight then you should seriously expect to lose 20+ pounds in 3-to-4 weeks but…

If you're more than 20-to-50 lbs. overweight…

Then you really don't have to do this plan and you can do 1 of the easier permanent weight loss plans here because…
If you're very overweight then you're going lose weight fast (like 20+ pounds in your first 3-to-6 weeks) no matter what plan you do.

You may want to look at…

Can I do this plan longer than 4 weeks to lose way more than 20 pounds?

Yes but remember: You're ONLY eating UP TO 1200 calories per day by eating UP TO FOUR 0-to-300 calorie meals (see steps 1-thru-3) so…

You should ONLY do this diet for longer than 4 weeks if you're able to effortlessly sustain a less than 1200 calorie diet without you constantly being hungry or thinking about food all the time because…

The Key to losing weight fast and keeping it off permanently is finding a diet (or a lifestyle change) you can stick to for the long-term and in most cases…

It's going to be real tough & take lot of willpower on your part to stay on a very low 1200 calorie diet for more than 3-to-4 weeks to lose way more than 20 pounds and even if do tough it out for longer than 3-to-4 weeks…

Then chances are you're going to gain back some or all of the weight you lost once get off the diet and go back to your old habits and that's why it's best that you use one of the permanent lifestyle changing weight loss plans here (especially if you don't have a weight loss emergency) to lose weight fast and keep it off for good.

You may want to look at…

Will I gain any weight back? How do I maintain my 20+ lb. weight loss?

Yes, you will gain some weight back IF you go back to your old eating habits but…

You can minimize your weight gain, maintain your 20+ weight loss or lose more weight by going on 1 of the permanent weight loss plans here after you've finished the 3-to-4 week diet.

Will this -1200 calorie diet make me go into starvation mode?

Absolutely Not! Read this to see why

Do I have to workout to lose 20 pounds in 3-to-4 weeks?

Depends on how overweight you are so…

If you're very overweight (like more than 50 pounds overweight) then it's very possible for you to lose 20 pounds quickly in 3-to-4 weeks without exercise but…
If you're not very overweight then you're more than likely will have to exercise (by using step 4) to actually lose 20 pounds in 3-to-4 weeks.

Subscribe For More Videos Like This…