How Fast Will I Lose Weight?
The More Overweight You Are = the Faster You'll Lose Weight
You'll lose the most weight in your first 60-to-120 days like James who lost 30 pounds in his first 30 days and This is Why I Have No Problem Including a 60-day Double Your Money Back Guarantee.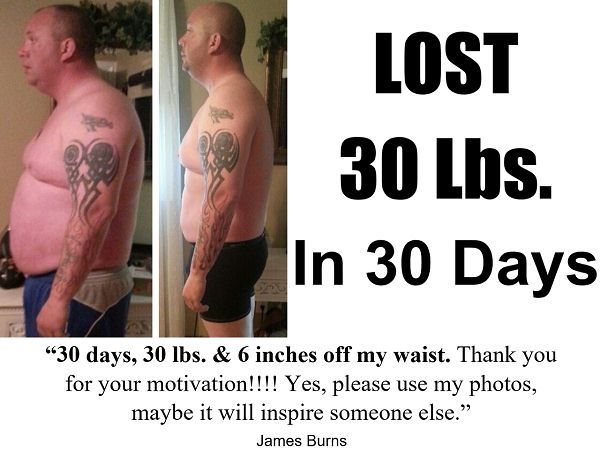 And after losing lots of weight in your first 60-to-120 days your weight loss rate may slow down as you get closer to your weight loss goal just like it took Marlene 6 weeks to lose her last 20 stubborn pounds of belly fat…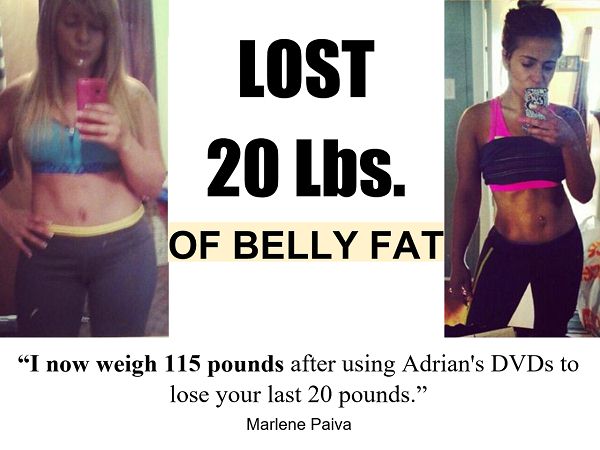 I have a lot to lose but so far I'm down 22 lbs. in 3½ weeks thank you!Tonia Bethel
8 Reasons
1. You'll Triple Your Fat Loss
People lost 3x more fat doing ONLY 20 minutes of the type of workouts on my Fat Loss DVDs 3 days a week than people doing 40-minute steady pace cardio workouts like walking everyday. View study
They lost three times more weight as people who exercised at a continuous, regular pace for 40 minutesUNSW Associate Professor Steve Boutcher
2. 36% More Fat Loss
In the 2 weeks after you've already tripled your fat loss with my Fat Loss DVDs you'll increase your capacity to burn fat by another 36%! View study
3. Lose 48% More Belly Fat
Study after study shows you'll lose more belly fat with the workouts from my DVDs than any other weight loss workouts (this study confirms you'll lose 48% more belly fat)
Research indicates its more effective at reducing subcutaneous and abdominal body fat than other types of exercise UNSW Associate Professor Steve Boutcher
4. 450% More Fat Burning Hormones
The workouts from my DVDs will increase your adrenaline & HGH by up to 450%. Just look at study after study after study after study before you take my word for it and according to fitness researcher Phil Campbell…
The type of workouts I'll have you doing is 2x more effective for fat loss than you actually injecting expensive Human Growth Hormone (HGH) in your body.
5. Less Hunger
Studies show you'll eat less calories for up to 38 hours after doing my workouts because hunger hormones like Ghrelin will be suppressed and less hunger = you'll eat less which = You'll lose weight much faster.
6. Lose More Weight While You Sleep
You'll lose more weight, burn more calories and have a much higher fat burning metabolism while sleeping or resting in the 24 hours after doing the workouts from my Fat Loss DVDs vs. any other type of workouts as proven in this study and this study confirms you'll burn at least an extra 225 calories after you've finished one of my workouts.
7. Proof My Diet Trick Works
One of the diet tricks I show you will increase the fat burning hormone HGH by 1300% in women & 2,000% in men. View study
8. You can eat whatever you want
I'm not joking when I say you can have your cake, eat it & still lose weight because I show you how to do so on the Fat Loss DVDs and This study confirms you'll lose weight no matter what you eat.
Mark Haube, a professor of human nutrition at Kansas State University lost 27 pounds in 2 months eating things like Twinkies, Oreos & Doritos To further prove that it does not matter WHAT you eat when you're trying to lose weight.